Mahavir Hospital's Managing Committee
The Core Team behind all our Good Work
Sri.Mahendra Kumar Ranka - Chairman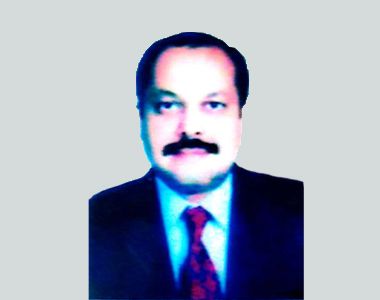 Sri.Sushil Kapadia - Vice Chairman


Sri.Sunil Pahade - Managing Trustee




Sri. Sushil Sancheti - Trustee Treasurer


Hyderabad based NGO Bhagwan Mahavir Jain Relief Foundation Trust ( Registered under societies act ) founded by sixteen likeminded Jain friends in 2009 has so far supported with more than 600000 Dialysis at affordable cost of Rs 200 per Dialysis and brought smiles not just on the face of the Patients and improving quality of life but at the same time saved the family from debt burdened life after the loss of a family member suffering from Chronic Kidney Failure.
The trust started dialysis support in a small way to five patients with 16 Dialysis sessions at a private hospital in July 2009. Since then, there is no looking back and today, the Trust with four of its own Centers and with four associated Hospitals provides highly subsidized dialysis services to more than 980 patients in the twin cities with 150 Dialysis machines.
Recognizing the good work being done by the Trust, Department of Medical, Health & Family Welfare, Government of Andhra Pradesh, offered 5000 sq ft built up space in District Hospital King Kothi, to set up a state-of-art Dialysis Centre with twenty four Machines , vide G.O.Rt.No.1691, HM & FW (M) Dept., Dated 13-12-2010, as a model project of partnership between Government and this not-for-profit organization. In the Year 2016 the Govt. considered our request and allotted additional 2500 Sq ft in the same floor and we added fourteen new Dialysis Machines to make it thirty eight Dialysis Machines Center which was set with financial support from philanthropist
Following successful implementation of King Kothi project and full capacity utilized the Trust set up another large Centre with 27 machines at Mahavir Hospital, AC Guards which operates four shifts and optimum capacity is utilized from this Center.
Considering need and request from many Patients to reduce travel time in taking treatment the we approached the management of Ramdev rao Hospital another Philanthropic charitable organization to join hands with us in setting up a Dialysis Center and the same was reality in no time and a Center was set up with twelve Machines , in less than a year with the no of Patients approaching we jointly decided to expand the facility and the Center was shifted to a larger area with addition of twelve more Machines making it a twenty four Machine Center.
Treating CKD Patients suffering with HIV & HBV is a delicate subject not only from point of view of Patients but equal care has to be taken with treating staff , We decided to set up a novel and one of its kind Center with eight Machines to treat @ Rs 200/ only per Dialysis to such Patients at a Special ward in Mahavir Hospital where all consumables are discarded after one use without any extra burden on Patients and utmost care is taken to treat such cases.
In a unique partnership with Rotary club of Hyderabad Deccan , Rotary International and Gurunanak Medical Center at Secunderabad in association with our Trust has set up a Dialysis Center in Gurudwara Secunderabad with twelve Machines.
In addition we have added twelve Machines on 23rd Oct 2017 at our Center at Kukatpally in order to meet the growing demand from the area.
we are added another twenty four Machines at our Center at Mahavir Hospital, AC Guards in the month of Jan-2018, Inaugurated by Honorable Governor of the Indian states of Andhra Pradesh and Telangana E. S. L. Narasimhan.
We are happy to share the patient's convenience another Dialysis Centre opening at ZOI Hospital,Pillar Number 147 ,Attapur with 5 Dialysis machines.
We are going to spread our wings in Twin cities for the patient's convenience.
In our journey of more than nine years we have supported more than seven thousand five hundred Patients with Dialysis and Injection support and has a track record of not denying any Patient for support.
Our Trust is Registered under societies act and donations to the Trust are exempt under 80G of Indian income tax laws.
We request your presence and give wide publicity and awareness to general public through your Media to take maximum benefit of the facility.


Managing Committee
Sri.Mahendra Kumar Ranka - Chairman
Sri.Sushil Kapadia - Vice Chairman
Sri.Sunil Pahade - Managing Trustee
Sri. Sushil Sancheti - Trustee Treasurer
Standing Committee Members
Sri.Paresh Shah
Dr.Ghisulal Jain
Sri Vimal Ranka
Dr.Asha Khivsara
Sri Yogesh Jain
Sri Sheel Kumar Jain
Sri Nitin K Shah
Sri.Rajesh Parak
Sri Rajesh Pokerna
Sri Vijay Surana
Sri Ramesh Kundalia
Sri.Brijraj Jain
Sri Ashok Barmecha
Our Own Dialysis Centers
Bhagwan Mahavir Dialysis Centre, King Koti govt Hospital, King koti, Hyderabad -04024761100

Bhagwan Mahavir Dialysis Centre, Mahavir Hospital, AC Guards, Masab Tank, Hyderabad - 8885524166

Bhagwan Mahavir Dialysis Centre, Ramdev Rao Memorial Hospital, Kukatpally, Hyderabad - 9912442377

Bhagwan Mahavir Dialysis Centre,Guru Nanak Medical centre, Gurudwara, Secunderabad - 8142828681

Bhagwan Mahavir Dialysis Centre, Zoi Hospital, Attapur, Hyderabad - 8885524166 ( Opening soon)